Sales & back-office platform
We developed a digital brochure for personal consultation with an in-app navigation that optimally presents the AOK's insurance products in multi-media content modules for the AOK Nordwest, Rheinland/Hamburg, Niedersachsen and Sachsen-Anhalt.
Equipped with a tablet and the digital brochure, the AOK's sales representatives can enrich their consultation with informative content that showcases the various benefits of each product. The content modules are maintained centrally via a content management system which ensures that sales representatives are always up to date with the latest product information available. The "shopping cart" feature enables the sales representative to record the conversation and then send out an offer via e-mail. From an economic point of view, the AOK saves printing as well as training costs as they need train all sales staff on one system on one system only.
The state associations AOK Rheinland-Hamburg, Nordwest and Niedersachsen even take it one step further with the AOK2Go app. The sales app has been successfully used in the field for years and is now also being used in pilot projects for the back-office.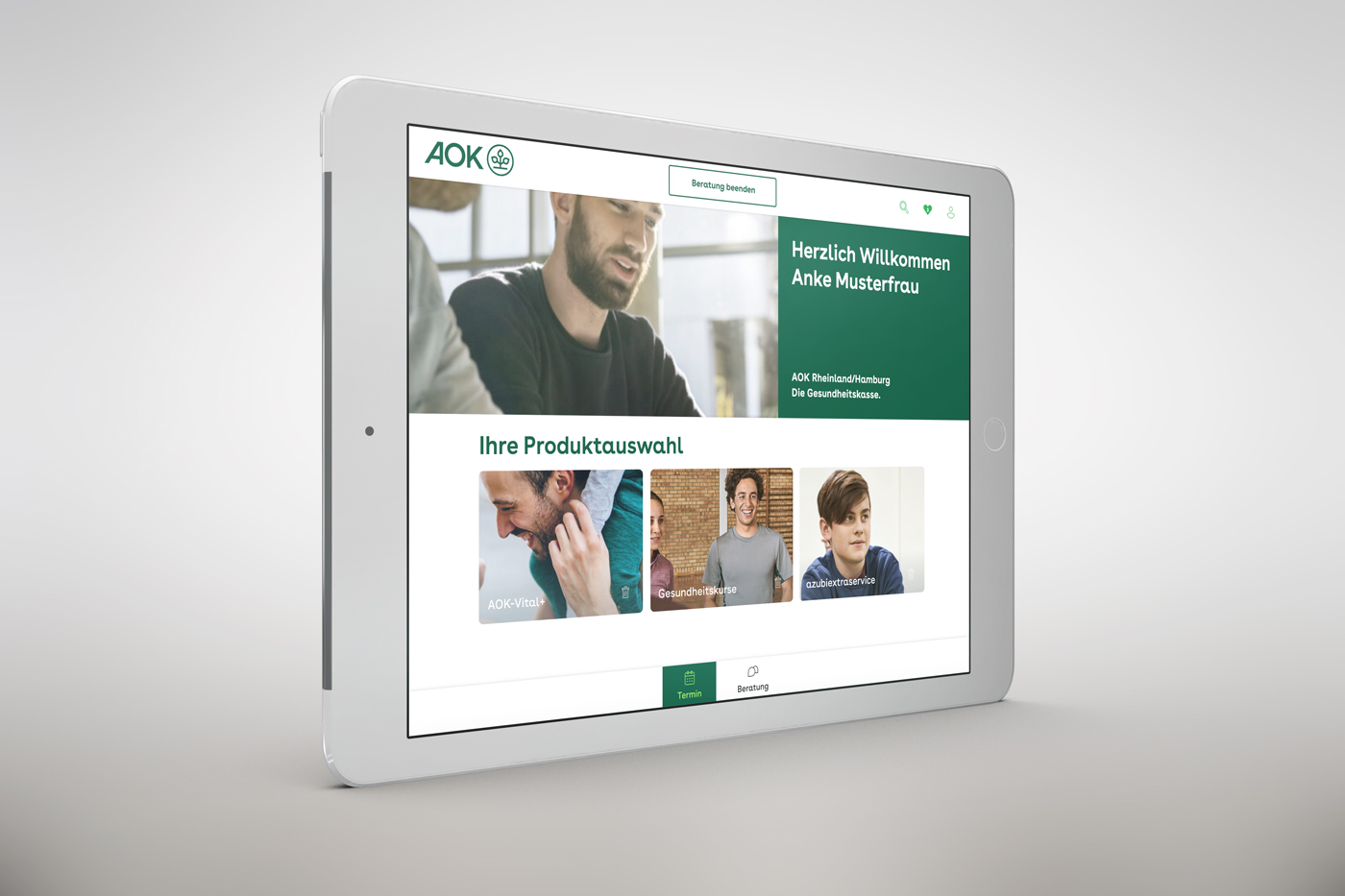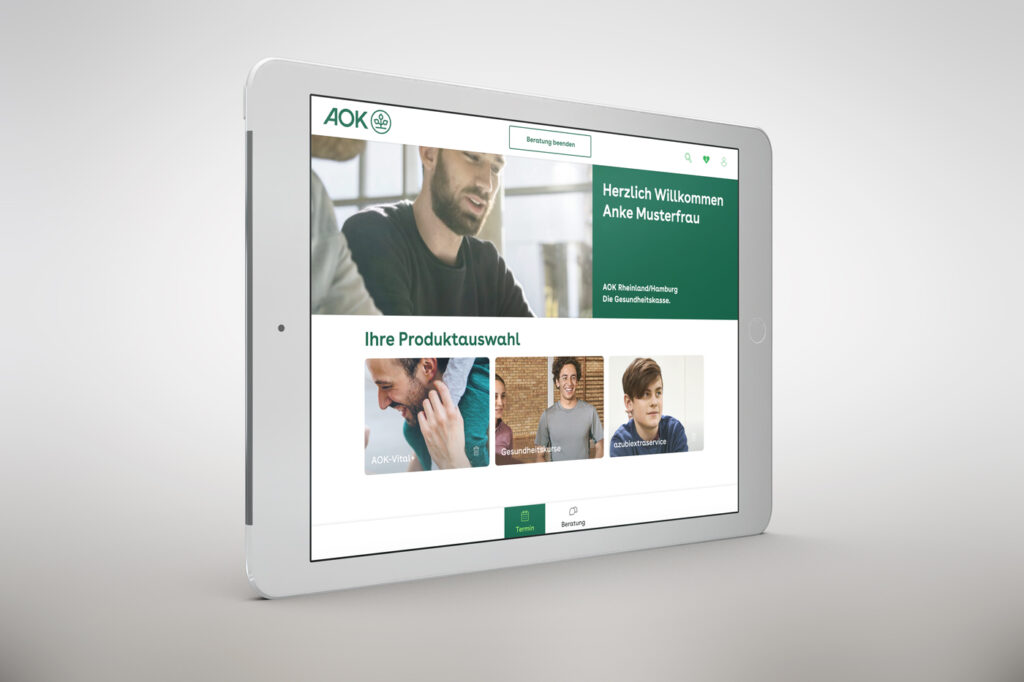 Optimizing digital consultation
The AOK's field and office sales teams always strive to optimize the customer consultation. The sales app provides targeted support for field and office staff in their specific customer advisory processes. With the help of a hybrid software architecture, the AOK2Go app will soon be used on a wide range of platforms and operating systems. Individual technological adaptations to the platform-specific requirements, as well as the customer experience at the digitally hybrid workplace, enhance the user experience on both the representative's and customer's side.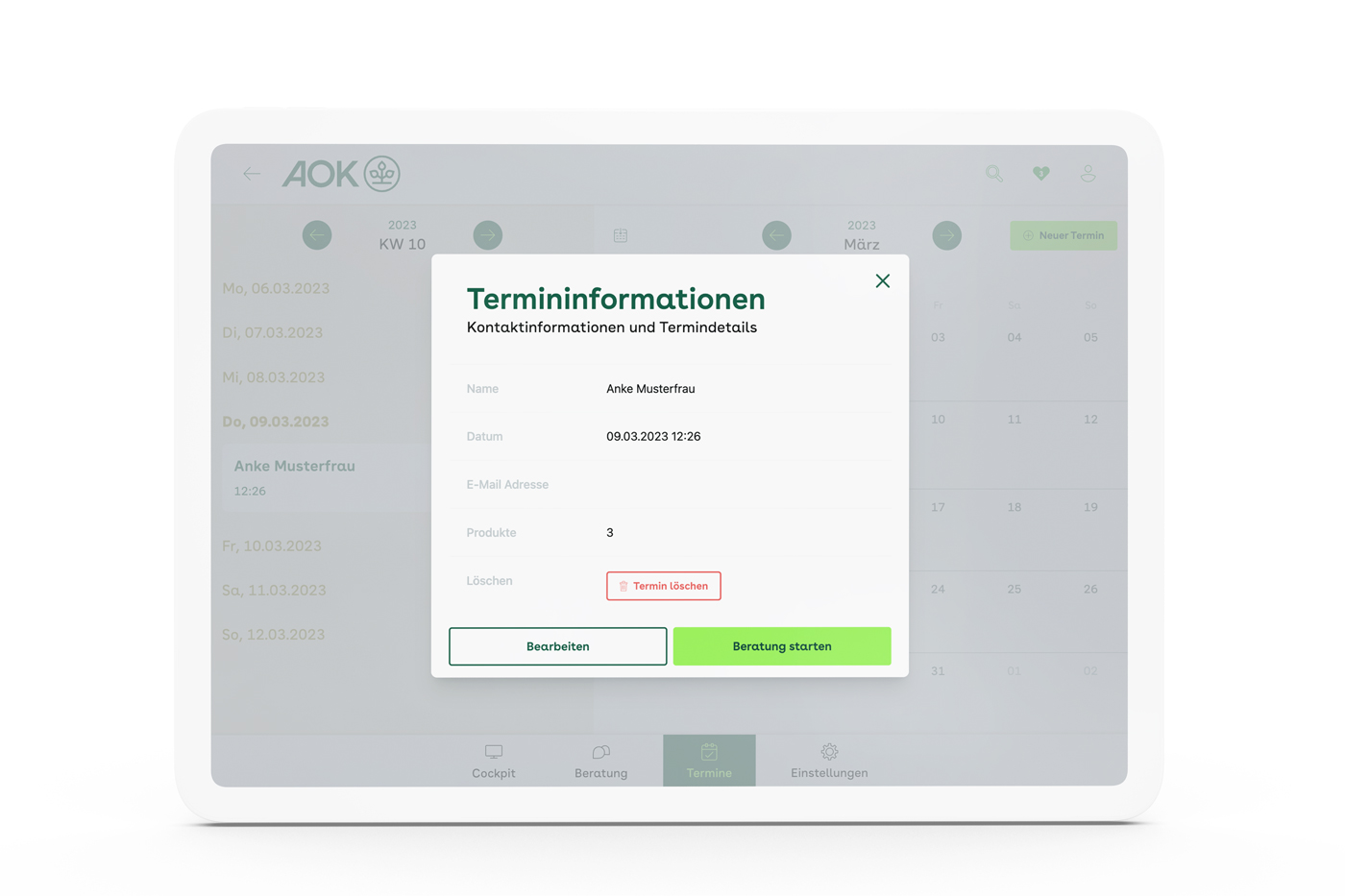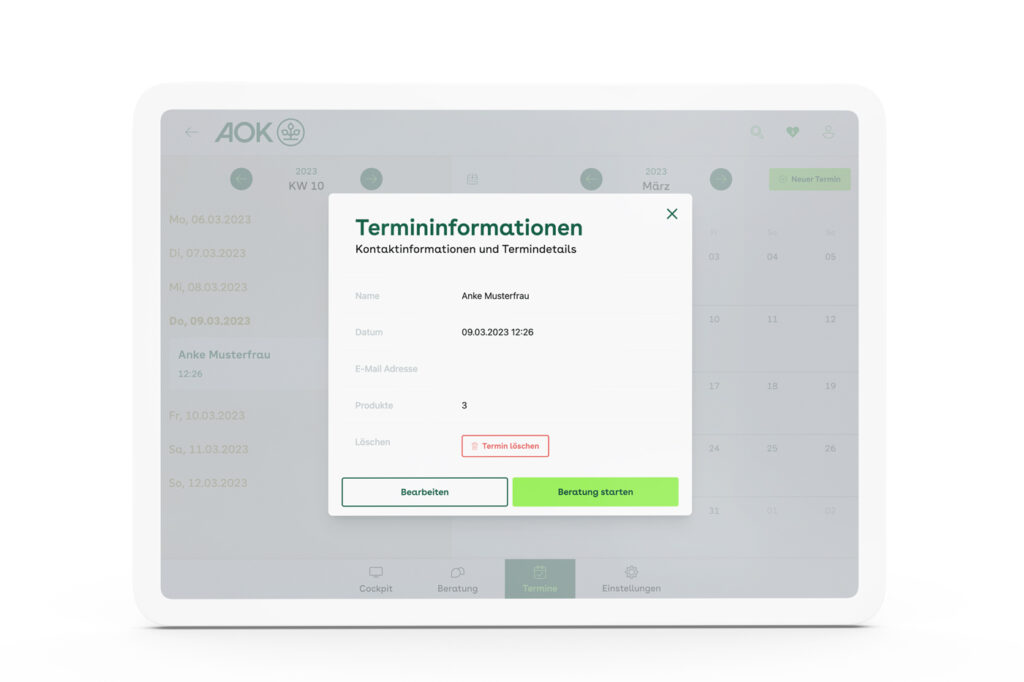 Ecosystem via Headless CMS
Over the course of our collaboration, the sales app "AOK2Go" was further expanded into a hybrid solution for major operating systems (iOS, Android and Windows) and further developed in cooperation with the different state associations of the AOK.
The ecosystem surounding the AOK2Go app has since 2022 been completed by a headless CMS. This interface-driven CMS allows all business areas to collaborate over one system, while also opening the possibility to integrate various tools (external or internal) via interfaces.
To agilely align the update process of the AOK2Go app with the day-to-day business of the application's users, we have also extended the app with a feature for in-app updates. This feature allows updates to be installed within the app. Release cycles with external service providers can thus be minimized.
Interesse? Schreiben Sie uns an!
Ich bin bei Fragen und Anregungen sind wir für SIe erreichbar. Gerne rufen wir Sie auch zurück.