DocZins financial platform
Headless app and platform development
In cooperation with Prof. Dr. Bernd W. Klöckner and his team at DocZins GmbH & Co. KG, we developed the innovative online financial calculator DocZins StepCalc. With the help of DocZins StepCalc financial advisors can exactly calculate and evaluate financial products with a stepped calculator. The application allows, for example, to calculate retirement provision models in various scenarios leading to a well-founded recommendation to customers.
We programmed the calculation kernel and the approximation algorithm in close cooperation with Prof. Dr. W. Klöckner and Klaus Rost. The connected webapp offers the possibility to create individual customers and to store calculations in a database. The technological basis of the webapp is the headless Strapi CMS (NodeJS) with a REST API. With the GraphQL interface it allows for the management of users, roles and the data schema. Access is possible via browser or tablet as a Progressive Web App (PWA) based on Vue with Vuetify. In 2021, DocZins StepCalc was enhanced with new and innovative features to meet the complex requirements of financial products and user requirements.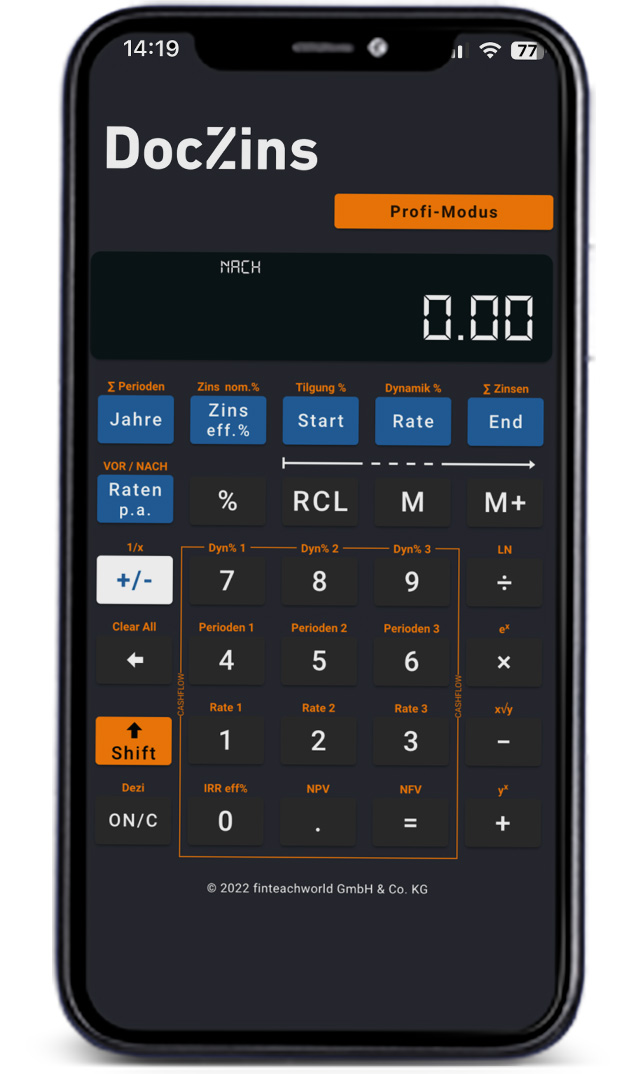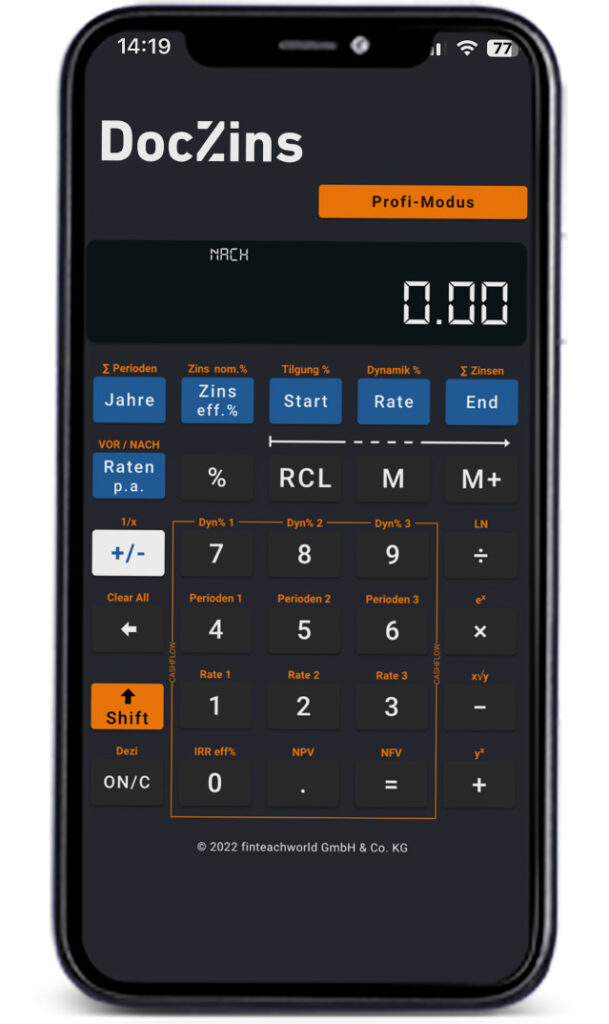 Gamification as key success factor
In 2022, standpunkt digital worked with Prof. Dr. Bernd W. Klöckner to develop and program a portal that offers unique features for the financial industry. In addition to a financial calculator, the feature set was expanded to include the pension game. The pension game is a board game that we transferred into the digital world. In addition to enhancing the user experience (UX), it was important to create added value for the portal. The DocZins StepCalc rounds off the holistic consulting service for financial service providers. The portal is also based on the headless CMS Strapi. This makes it easy to migrate old customer bases into the new platform.
Interesse? Schreiben Sie uns an!
Ich bin bei Fragen und Anregungen sind wir für SIe erreichbar. Gerne rufen wir Sie auch zurück.