We are partners in the development of an innovative product: together with Pearl Promotion we founded the company POS Cloud Solutions in Maintal, Germany. With the combined know-how of over 20 years of point-of-sale services and technology, the POS Cloud platform was developed to usher in a new era of promotion and marketing.
The POS-Cloud enables companies to connect easily with their target audience and aims to connect the analog with the digital world. The service uses the smartphone as an interface between consumers and brands. A QR code refers users to a browser-based campaign interface that allows them to interact with trained promoters or staff via live video or text chat. As a bridge between analog and digital commerce, the POS Cloud offers a wide range of innovative options for the digital user journey.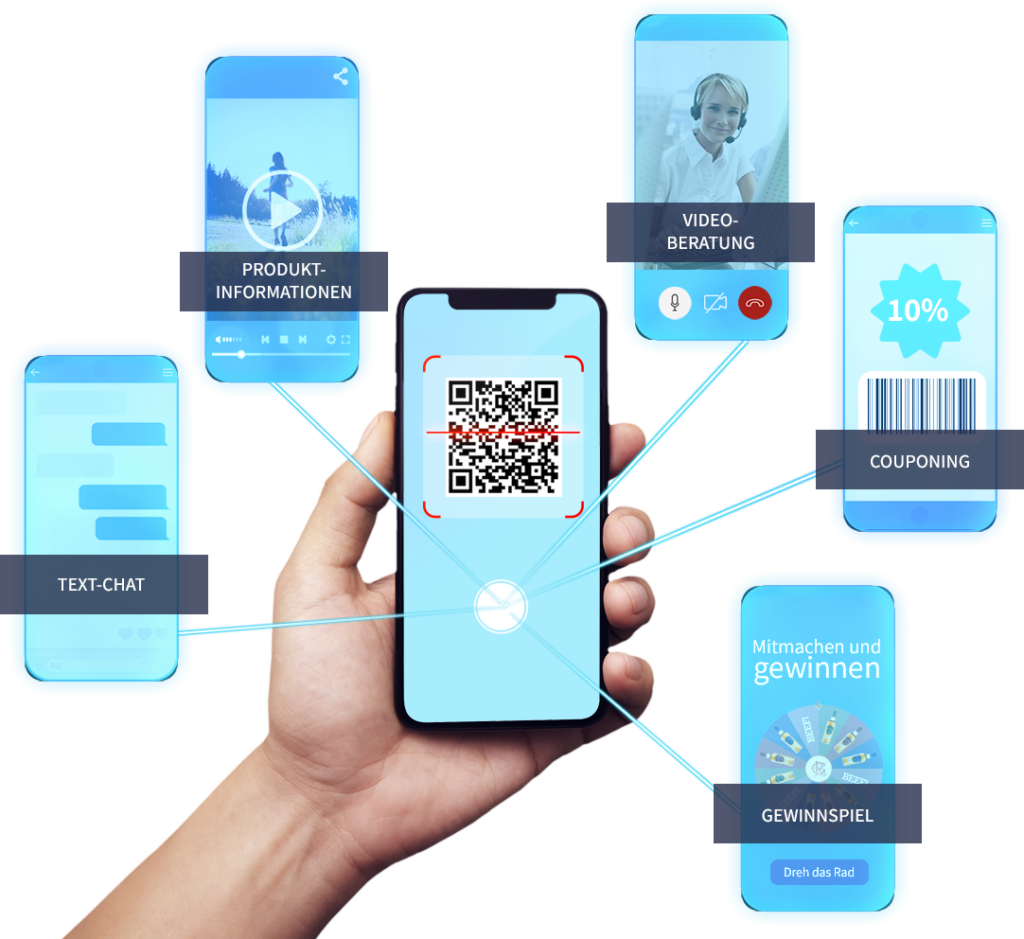 The native cloud for the linked-up retail
In addition to the live consultation and chat feature, the POS-Cloud offers various additional functions to trigger consumer engagement like videos and other media that can be stored in the cloud, which can then be played by the interface. In addition, coupons and discount codes can be shared with consumers via the chat functions to provide further incentives. The cloud is under constant developed and expanded by additional features such as a direct connection with online stores or full-service logistics.
POS Cloud Solutions offers an all-round package for retail campaign execution. In addition to the cloud solution, project management, consulting, promotion staff, data preparation and technical support are also part of every offer. It is the vision of POS Cloud Solutions to revolutionize the market with innovative digital solutions and to enable your customers to successfully sell their products on and offline.
Interesse? Schreiben Sie uns an!
Ich bin bei Fragen und Anregungen sind wir für SIe erreichbar. Gerne rufen wir Sie auch zurück.