Web Relaunch Digital Experience Platform
Since 2020, we are a digitization partner of Stadtwerke Herne. The cooperation with the long-established energy supplier began with holistic consulting on digitalization.
Our first joint project was the web relaunch of Stadtwerke Herne's SMART-TEC service brand. In joint workshops, we defined the strategy for the relaunch of SMART-TEC's website. The main objective was to renew the product structure and to simplify the user experience. To achieve this, we optimized the menu structure and page layout with a high focus on responsive web design. The project was implemented using the content management system Pimcore, which was complemented with a particularly user-friendly page builder, making it easy for STWH to revise and work on their website content. In addition, it offers vast opportunities for further development and the of use various interfaces and elements.
Customer center, customer journey and lead-optimized order processing.
The new STWH platform stadtwerke-herne.de was also developed by us as a digital partner and successfully launched in the summer of 2022. The new customer experience was created through consistent UI and UX creation in various workshops with our partner agency Melchers Werbung and Stadtwerke Herne's project team. Throughout the whole project, processes were constantly evaluated and improved.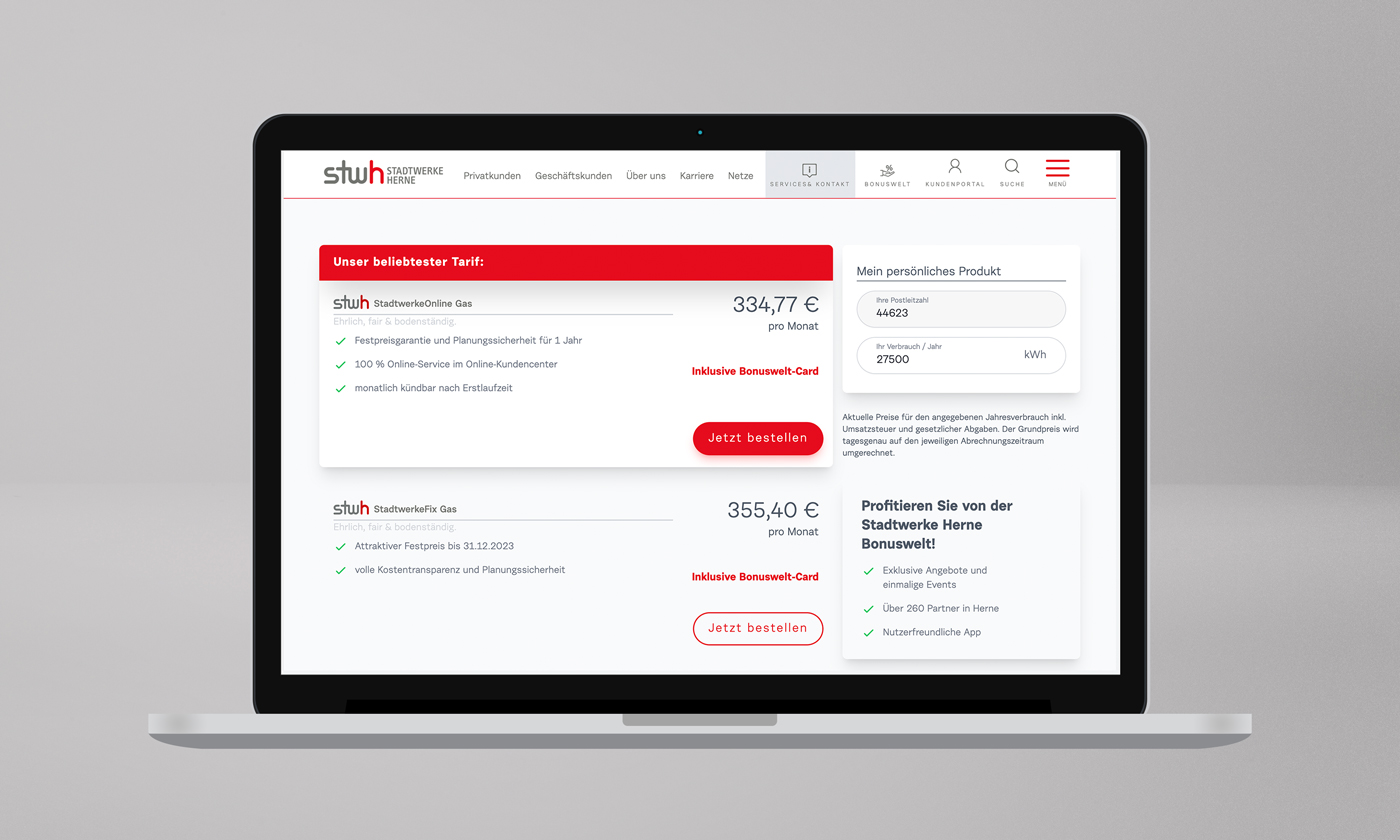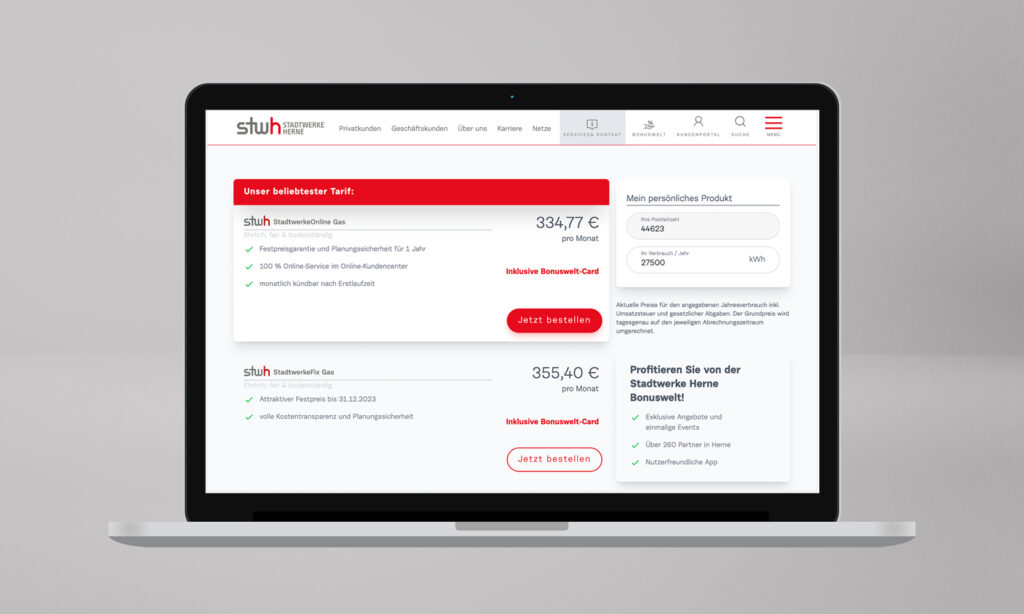 To seamlessly connect the core systems, customer portals and CRM systems with the new platform, we developed APIs as a technological basis. Thus Stadtwerke Herne is able to keep its customers engaged along the entire customer journey. The Digital Experience Platform (DXP / CMS) used simplifies content distribution and editorial maintenance of the new website. Thanks to an intuitive user interface the low-code site builder developed enables Stadtwerke Herne's staff to handle the entire configuration and page creation without any programming knowledge or skills.
Interesse? Schreiben Sie uns an!
Ich bin bei Fragen und Anregungen sind wir für SIe erreichbar. Gerne rufen wir Sie auch zurück.